available for adoption
Finding good homes for rescued and relinquished turtles and tortoises is one of the Society's primary functions.
The animals that are turned in to the Society are evaluated, placed in foster care, and then adopted out to homes reviewed and approved by our Adoptions Committee.
Follow the four-step process to adopt a turtle or tortoise that needs a home.
STEP 1. MEMBERSHIP:
Become a member, because we only adopt to current members. Memberships start at $35.
STEP 2. CARE SHEETS:
The most important part of adopting a turtle or tortoise is deciding which kind will work best with your family and your yard. Download and study the care sheets to determine the species that best fits your home and lifestyle. Come to our monthly meetings and talk to other turtle and tortoise owners to learn more.
STEP 3. YARD PREP:
All of our animals require a suitable outdoor enclosure. Turtles and tortoises require outdoor exposure. Get your yard or pond ready as directed in the care sheets. If you need more assistance with your setup, then contact us. No turtle or tortoise will be adopted into an inappropriate environment.
STEP 4. SEND AN ADOPTION FORM:
These animals are a long-term commitment and can live to be 100 years old or more. Please consider this before adopting. When you feel you are all setup and ready for an onsite inspection, bring your completed Adoptions Form with photos of your yard or pond to a monthly meeting. Please note, the Adoption Form is the LAST step!
commonly available for adoption
7" to 14" shell / 90% grass & weed diet / 16' x 20' pen with burrow (each)
7" to 14" shell / Worms, fish, water plant diet / Secure yard & covered pond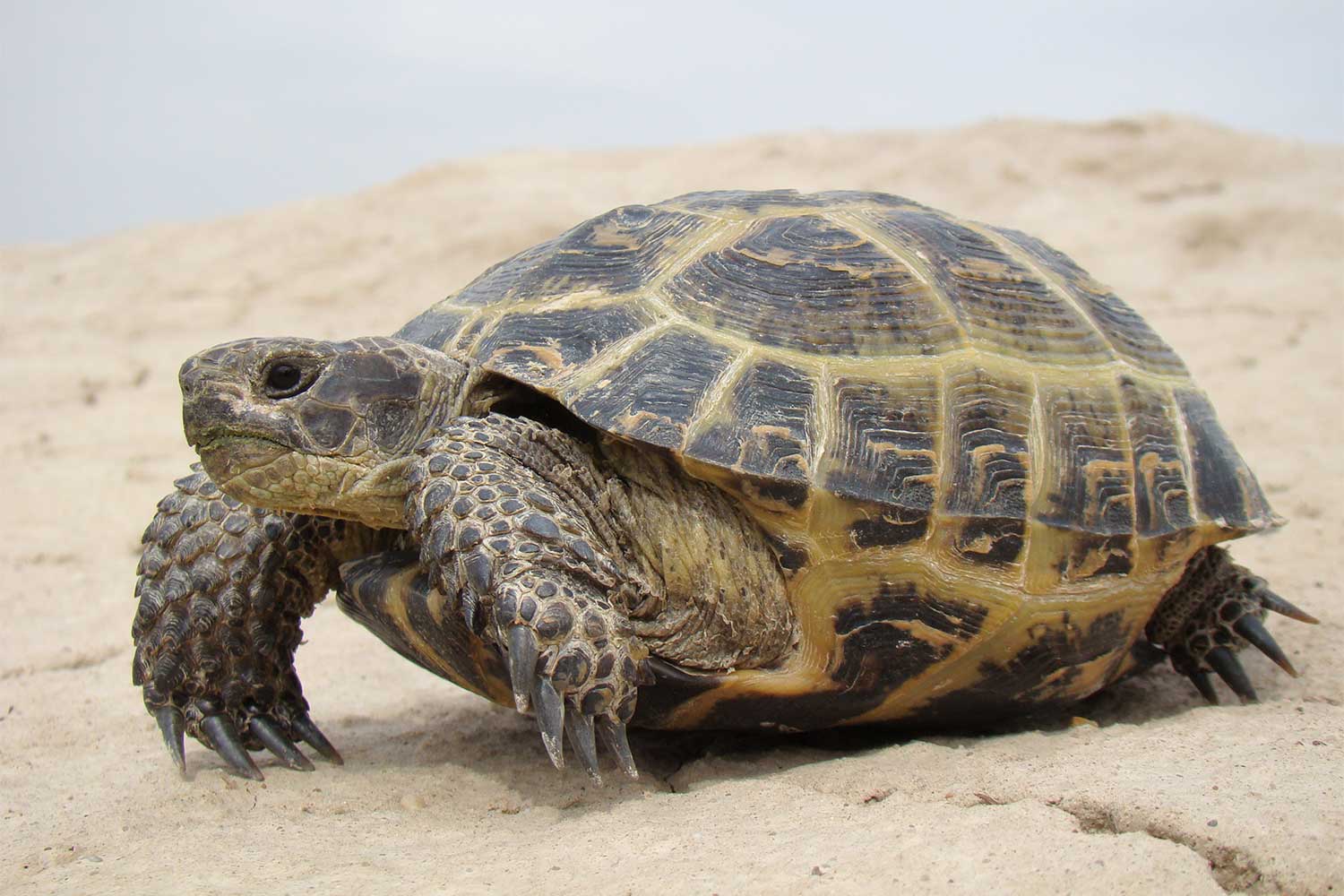 6" to 8" shell / 90% grass & weed diet / 10' x 10' enclosure (each)
Will reach 150+ lbs / 90% grass & weed diet / Very sturdy walls & heated tortoise house
4" to 7" shell / Bugs, worms, fruit, greens diet / Secure yard, sun & shade, shallow water